Browse Journals and Peer-Reviewed Series
ISSN 1931-8936
JLAMS is an open-access journal providing an outlet for the dissemination of ideas, articles, academic papers, and essays of interest to library leaders at all levels and of all types of libraries. JLAMS is refereed, although other contributions are accepted.
See the Aims and Scope for a complete coverage of the journal.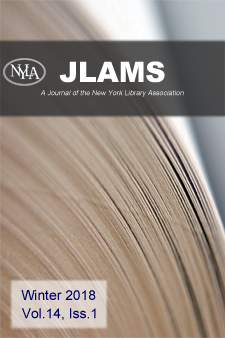 ISSN 1528-3844
The Journal for MultiMedia History: Peer Reviewed MultiMedia History.
The JMMH relaunch is underway.
The journal is accepting multimedia history projects for peer review. The JMMH also accepts reviews of pertinent works and analyses of the multimedia history field. Use the submission link to the left, and stay tuned for forthcoming issues.